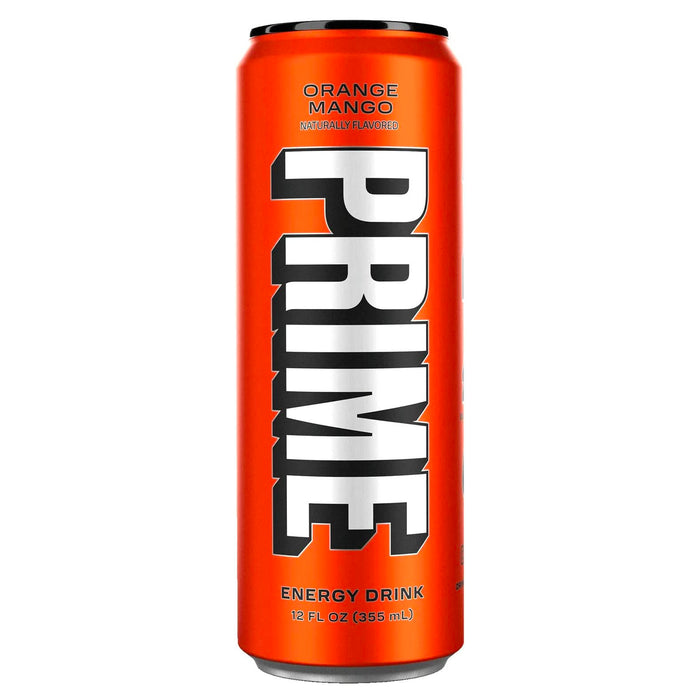 Prime Energy Orange Mango Can 355ml
The viral 'hydration drink' launched by KSI and Logan Paul. The drink has become a viral sensation, promoted on YouTube & TikTok now available at The Sweet Store while stocks last! 
CONTAINS ALLERGEN: TREE NUTS (COCONUT)
CONTAINS: 200mg CAFFEINE PER 12 OZ SERVING
WARNING: NOT RECOMMENDED FOR CHILDREN UNDER 18 YEARS OF AGE, PEOPLE SENSITIVE TO CAFFEINE, PREGNANT WOMAN OR WOMAN WHO ARE NURSING. 
Imported from the USA